We create fan and viewer experiences that work.
Technology now allows brands to engage with fans in new ways and channels.
Think chatbots, and apps. Scouting trends early on is super crucial.
What we do best
Fan Perspectives +
Digital Products
Inscouts is a boutique agency that merges digital, social, interactive and experience. Creativity drives our services.
We love what we do and that´s what sets us apart from others.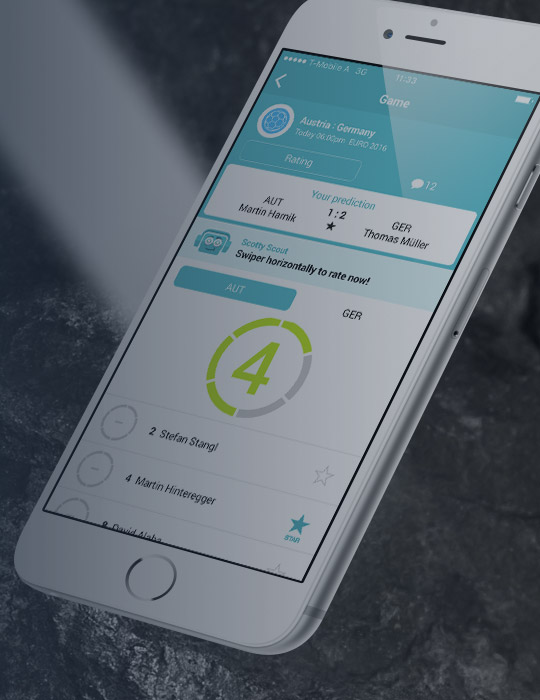 Our Expertise
Strategy
Chatbots & Digital Products
Fan Engagement & Excitement
Fan Analytics
Fan Loyalty & Retention
Content Creation
Mobile & Web
Social
Our Verticals
Sport & Fitness
Entertainment, Music & Media
Gaming & eSports
Events & Conferences
Startups
Travel
Featured Work
Second Screen Experience
We plan, create and grow digital products.
During the EURO 2016, we have provided personalized social play activities for each fan.
Our Partners & Track List
Contact
Let's connect.
We´d love to hear from you. Just call us, or drop by our office.
Berggasse 11/Top 10A
1090 Vienna, Austria